Hai că de mult nu v-am mai recomandat atâtea filme bune la pachet, practic toate de 7+. Pentru că vreau să le descoperiți singuri, nu le voi descrie prea mult, însă credeți-mă pe cuvânt că toate merită văzute.
Fury
. Mă așteptam să fie doar un alt film supralicitat, ca Interstellar sau Predestination, ca să dăm două exemple recente, însă nu a fost cazul. Chiar își merită cronicile bune și mă mir că nu a primit nicio nominalizare Golden Globe. Este un fel de
Band of Brothers
pentru marele ecran. Nota 8.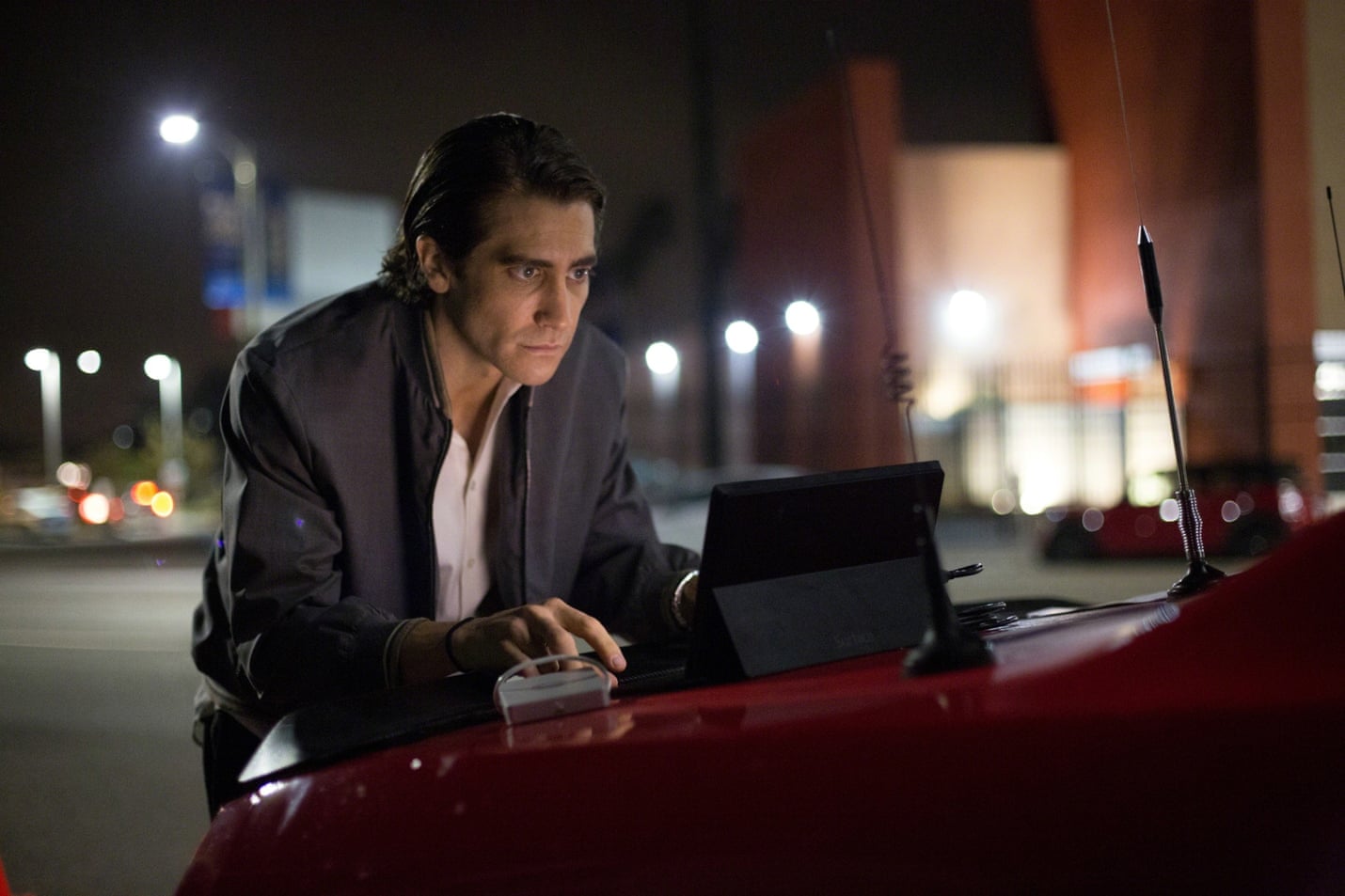 guardian.com
Nightcrawler
. Excelent rol făcut de Jake Gyllenhaal, un actor pe care eu îl am de mult timp în vizor. Tocmai s-a ales cu o nominalizare Golden Globe pentru prestația sa. În
The Guardian
găsiți mai multe despre acest rol pentru care a slăbit vreo 14 kile (văd că deja e o modă printre actori). Nota 7.
I Origins
ne propune tema "'știință vs. spirit" și deși exagerează pe alocuri îi acord tot nota 7.
This Is Where I Leave You
. Avem aici o reușită combinație dramă - comedie. Nota 7.
Corey Stoll
se impune tot mai mult și când spun asta mă refer mai ales la
The Good Lie
, unde face echipă cu Reese Witherspoon. Caz real, bine jucat, poveste emoționantă, dar tratată un pic pe fugă. Nota 7.
Încheiem cu
The Skeleton Twins
, un alt film de nota 7, care deși este considerat o dramă are și accente comice.
Kristen Wiig
îmi place tot mai mult.
Găsiți
aici
lista completă a nominalizărilor Golden Globes. Practic nimic pentru
Interstellar
, dar mențiuni importante pentru
Boyhood
și
Gone Girl
.
Weekend fain!